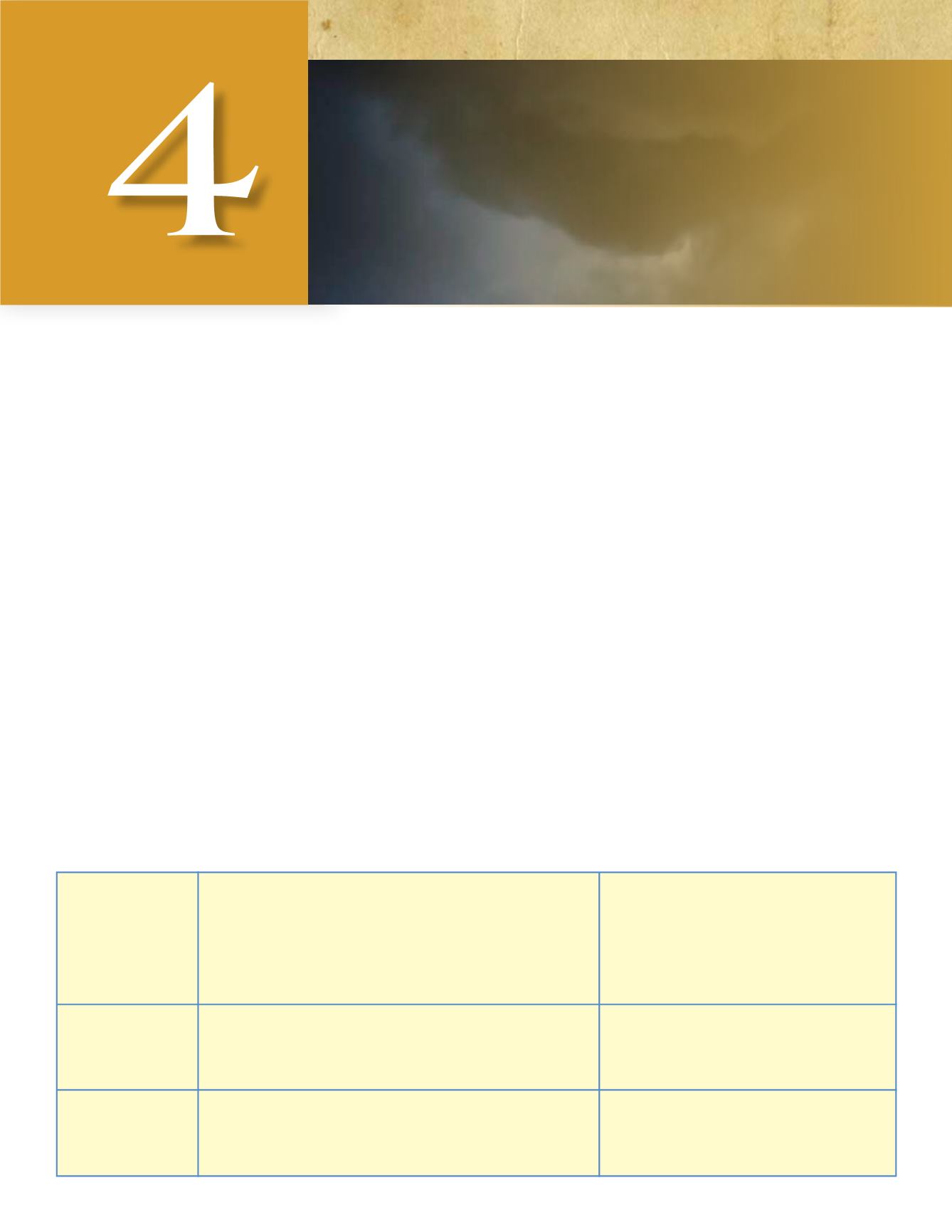 20 |
Living with Dams: Extreme Rainfall Events | 2015
a risk based hydrologic hazard
analysis or site-specific probable
maximum precipitation analysis.
The use of one of the above
recommended site specific
approaches may result in a more
cost effective rehabilitation project
for the dam under review than
using just a prescriptive approach
to spillway design floods.
Extreme Storm Events As
Existing Standard
Of Care
Regardless of the dam's size,
when the costs of conducting
one of these detailed analyses
is prohibitive for the owner, the
recommended design storm for
high hazard dams is the flood
event resulting from the Probable
Maximum Flood (PMF). The current
recommended standard of care
for dam spillway design to protect
the safety of individuals inhabiting
areas downstream of dams is
summarized in Table 2 from FEMA
P-94.
Lawmakers may believe that
owners are right when they say
their state is making them follow
some arbitrary design standard
that doesn't relate to their
situation. However in reality these
requirements are not created in a
vacuum nor are they developed
arbitrarily.
The worse-case of these extreme
rainfall events has been determined
by the National Weather Service
(NWS) to be the Probable
Maximum Precipitation (PMP) in the
USA. These PMP events are defined
by the NWS as, "the greatest depth
of precipitation for a given duration
that is physically possible over a
given size storm area at a particular
geographic location during a
certain time of year." Combining
these storm events with the most
severe hydrologic conditions
that are reasonably possible in a
given drainage basin is the basis
of determining the Probable
Maximum Flood (PMF) that is the
national industry standard for high
hazard dam design.
Hazard Pot. Class. Definition of Hazard Potential Classification
Inflow Design Flood
High
Probable loss of life due to dam failure or misoperation
PMF
(economic loss, environmental damage, or disruption
of lifeline facilities may also be probable, but are not
necessary for this classification)
Significant
No Probable loss of human life but can cause economic
0.1% (1,000 - year) Annual Chance
loss, environmental damage, or disruption of lifeline
Exceedance Flood
facilities due to dam failure or misoperation
Low
No probable loss of human life and minimal
1% Annual Chance Exceedance Flood
economic and/or environmental losses due to dam
(100-year Flood) or a smaller flood
failure or misoperation
justified by rationale
Table 2
Living with Dams:
Extreme Weather
Events
How can one reduce the
chances of a dam failing from
an extreme rainfall event?