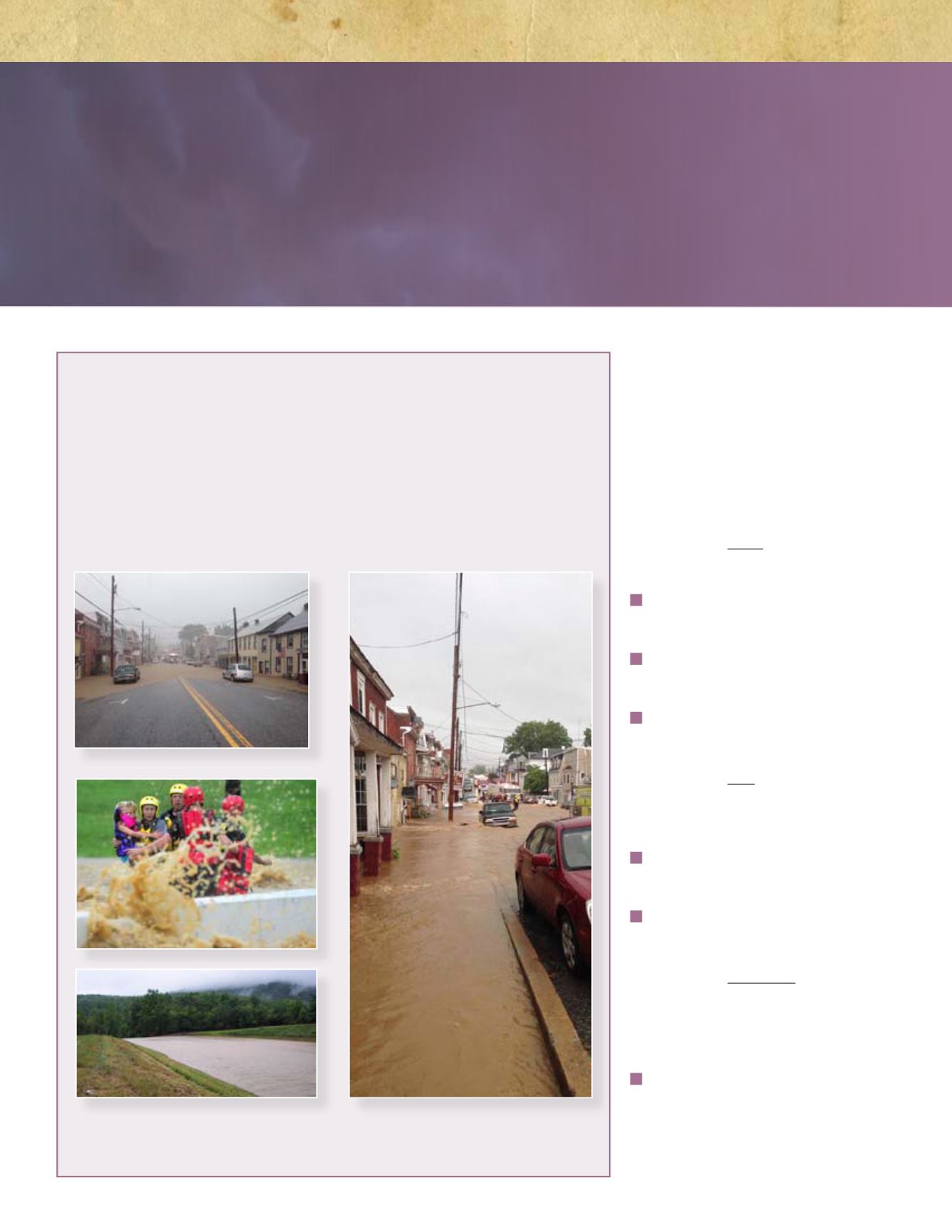 Living with Dams: Extreme Rainfall Events | 2015
| 11
What is an acceptable
level of risk?
The public faces many risks on a
daily basis. How much risk they
are willing to accept seems to
vary greatly depending upon the
circumstances.
The public is fairly accepting of
high levels of risk when it is:
Consistent and shared
evenly by all,
Not caused by human actions or
negligence, and
Controllable, real or imagined –
such as everyday driving.
The public is less accepting of risk
when it is caused by human actions
or negligence such as:
An accident caused by a drunk
driver, or
An accident caused by poorly
cleared roads.
The public is even less accepting of
risk when preemptive action could
have been taken to avoid or reduce
the risk such as:
When damages resulting from
a dam failure could have been
prevented by proper operation
and maintenance or completion
of a rehabilitation project.
Clear Spring, Maryland – June 2014
An estimated 6-7 inches of rain fell in a 2 hour period. A state-owned
dam near Clear Spring experienced significant flow in its upgraded
emergency spillway so it operated properly and suffered no damage.
The emergency spillway had not seen any flow in it since Hurricane
Agnes in 1972. The Town of Clear Spring, located on an adjacent
stream, suffered extensive flood damage.