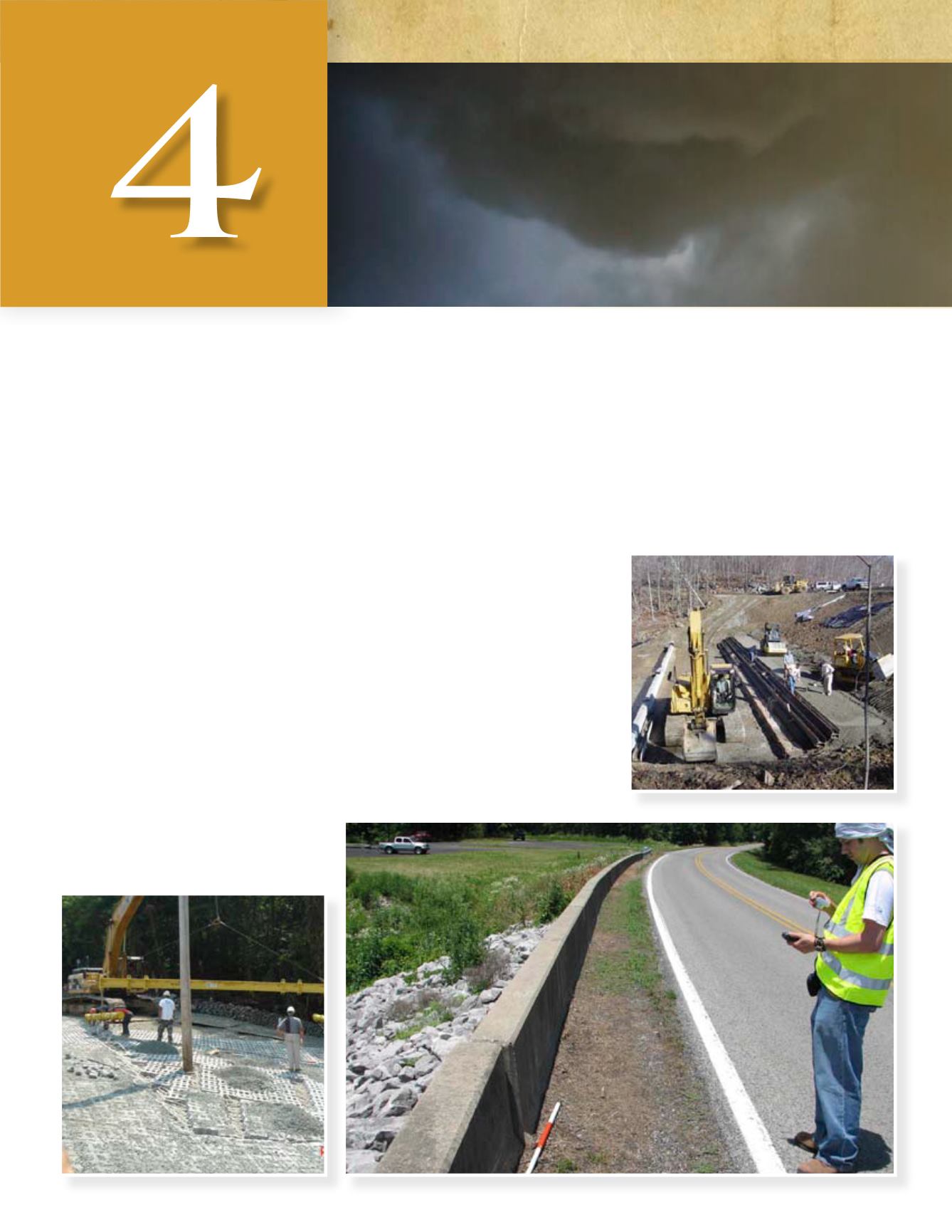 18 |
Living with Dams: Extreme Rainfall Events | 2015
Development of an Operation
Program helps ensure the safe
operation of a dam. This includes
normal operations and special
routines necessary during
emergencies. Prescribed reservoir
operation guidelines should be
developed to address operation
during extreme rainfall events.
The Operation Program may also
include equipment operation
instructions, periodic and
systematic testing of equipment
and increased monitoring of
instrumentation and gages during
extreme rainfall events.
3. Timely correction of dam
safety deficiencies
When dam safety deficiencies
are identified it is important that
corrective actions are carried out in
a well-planned and timely fashion
to reduce the potential of a dam
failure. The need for corrective
actions to address deficiencies may
be established by state regulation
or be recommended as a result
of owner or operator inspection
findings.
Reasons for recommending
corrective actions may include
but are not limited to structural
deficiencies, damaged or
inoperable equipment, changes
in engineering guidelines or
regulatory requirements such
as revised spillway capacity
requirements and revisions in
hazard classification.
How can one reduce the
chances of a dam failing from
an extreme rainfall event?