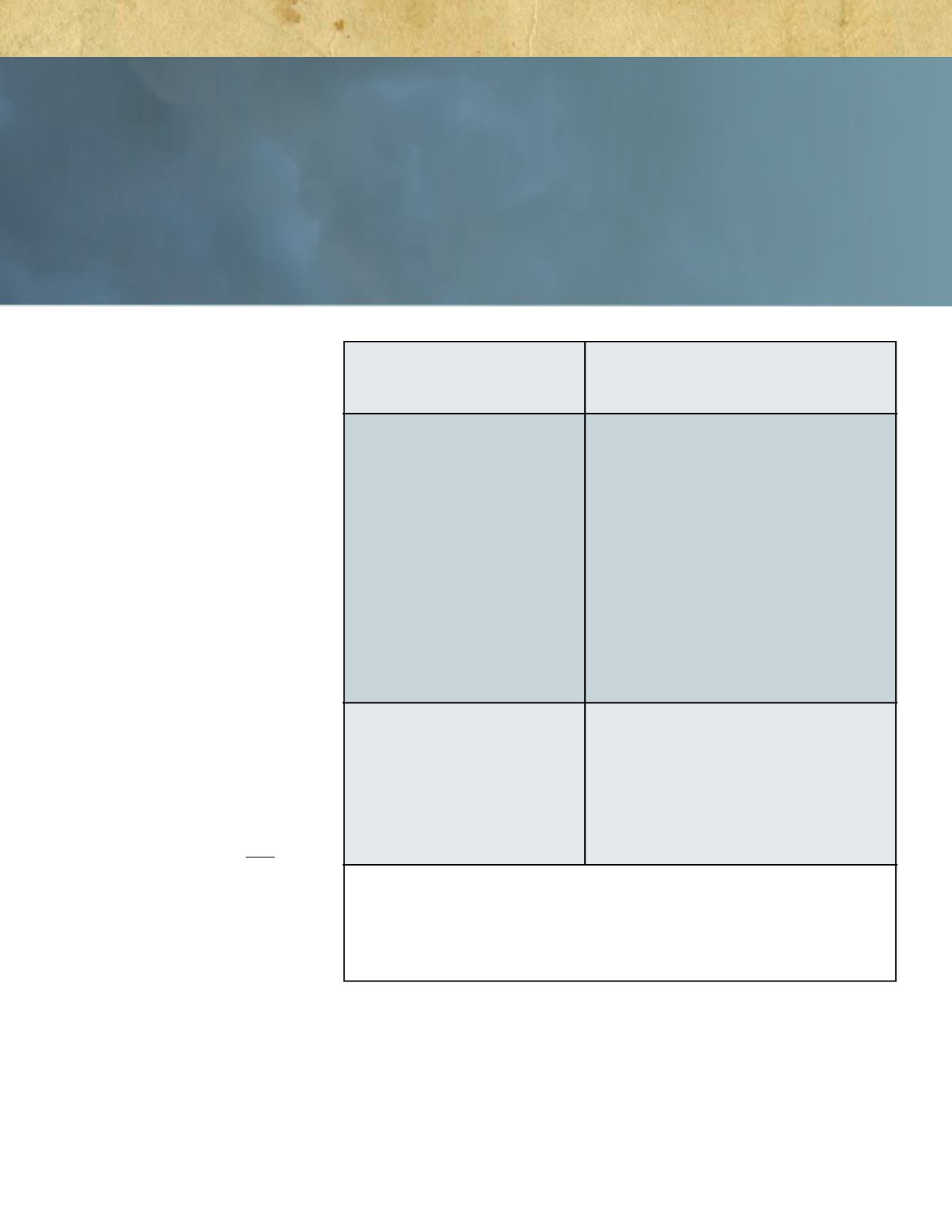 Living with Dams: Extreme Rainfall Events | 2015
| 5
1. HIGH HAZARD
Dams where failure or misoperation
will probably cause loss of human life.
2. SIGNIFICANT HAZARD
Dams for which failure or
misoperation results in no probable
loss of human life but can cause
economic loss, environmental
damage, disruption of lifeline
facilities, or can impact other
concerns. Significant hazard
potential dams are often located in
predominantly rural or agricultural
areas but could be located in areas
with population and significant
infrastructure.
3. LOW HAZARD
Dams for which failure or
misoperation results in no probable
loss of human life and low economic
and/or environmental losses. Losses
are principally limited to the dam
owner's property.
New development downstream of a dam in areas that would be impacted
by failure may increase the hazard classification and owner responsibility
due to the risk from a dam failure caused by extreme rainfall events.
(Hazard Creep)
POTENTIAL
POTENTIAL
POTENTIAL
Critical infrastructure, such as dams,
bridges or nuclear power plants
which pose a risk to human life
are designed for extreme events
because of the catastrophic
impacts of a failure of the structure.
Hazard Potential
The Federal Guidelines for
Dam Safety designate a Hazard
Potential Classification System for
dams. This classification system
identifies three qualitative hazard
potential classes of dams. Hazard
potential classification of a dam is
determined by the impact a failure
would have on the population and
development located downstream.
The size of the extreme rainfall
event in an appropriate design
typically increases as the
impacts of a failure increase.
The
hazard classification is not
related to the dam's size or
condition.
These hazard potential
classifications are:
Even privately owned dams pose a public safety risk.
Dam failures do not respect property, community or state boundaries.
View how development near a dam can affect the dam's hazard
classification.